Why not choose one of the amazing Australian destinations for your dream wedding. Here is a lost of our top picks!
Wineglass Bay, Tasmania
One of Tasmania's most iconic destinations, Wineglass Bay is found in the Freycinet National Park and often ranks among the best ten beaches in the entire world. Its remote location just adds to its magnificent beauty. Energetic brides and grooms may way to take the 45-minute trek to the stunning lookout, or else they can get to it by private charter boats or air planes. Treating your guests to a luxurious and secluded wedding in Tasmania will be something to remember for a lifetime. Wineglass Bay is located on the east coast of the state, worth the drive for the wedding ceremony. In the meantime, treat yourself and your guests to a luxurious stay at one of the boutique hotels in Hobart. There are also many great Hobart restaurants to check out while in the great city.
Twelve Apostles Beach, Victoria
The rocky Southern Ocean is home to majestic rock formations which grow from the water. The scene is nothing short of magnificent, and it's undoubtedly worth the 4-hour drive across the Great Ocean Road from Melbourne. Sheer limestone shoreline the shore. Access to the beach is restricted to ships. However, the rough sea conditions can make it hard, but some viewing platforms provide absolutely amazing perspectives for your wedding photos and guests.
Mornington Peninsula, Victoria
The beautiful coast of Victoria boasts many stunning beaches, but the Mornington Peninsula is also home to world-class wineries and restaurants. You can have a wedding and a view of the lush grapevines and stroll down to the shore. Less than 90 minutes from the CBD, the Peninsula is not too far to get to, and is definitely worth the drive. You will have no problem finding an experienced wedding photographer in the Mornington Peninsula with many local businesses around.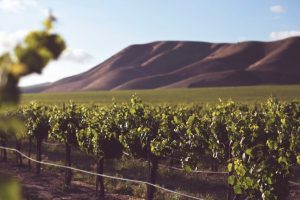 Whitehaven Beach, Whitsunday Islands
Whitehaven Beach is one of the most prominent and stunning in Queensland, stretching an impressive 7 kilometres along Whitsunday Island. The crystal clear waters and perfect white sands are trademarks and reasons for it being one of Australia's most frequently photographed beaches. The weather is warm all year round so no need to worry about accommodating for rain. The ultimate wedding destination for summer and beach lovers.
El Questro Wilderness Park, Western Australia
Located in the Kimberley Region of Western Australia, you will witness breathtaking waterfalls and natural cliffs. The vastness of the area will make you feel truly special and help you connect with the environment. Stay at the Luxury Homestead that stays up to 18 guests and experience the region in exclusive luxury. Locals can assist you to plan the dream wedding and accommodate you and your guests from Darwin.
Kangaroo Island, South Australia
Off the mainland of South Australia is Kangaroo Island, popular with domestic and international tourists looking for a family-friendly escape. Filled with wildlife and beautiful beach views as well as a wine region, this is a destination for those who are looking for a memorable and fun-filled wedding. Kangaroo Island is also a dream for food lovers with many fine dining options using delicious fresh local seafood and produce.
Blue Mountains, New South Wales
Not far from the city, the Blue Mountains are an excellent destination for Sydney locals who want a natural escape without going too far. Take stunning photos with the cliffs and landscape in the background. There are multiple venues that cater to your needs including Chapel Hill Retreat and Fairmont Resort Blue Mountains. Go for an outdoor setting to enjoy the fresh air and scenery, but no matter what you choose, a great view is guaranteed.
Uluru
Uluru is an unforgettable symbol of Australia, and your visitors will definitely speak about an Uluru wedding for many years to come. The red country isn't a stranger to people from around Australia and beyond, therefore that there are more than enough choices to plan whatever sort of wedding you desire. Its location close to the core of Australia makes it comparatively simple for anybody in Australia to travel to, although the selection of adventures available, spanning cultural, educational, adventure, wildlife and much more, tempts you to extend your stay and begin your honeymoon right in the heart of Australia. A wedding in Uluru means you have mere hours to catch the daylight and say your vows, then transform to a wedding reception beneath the stars, a truly unforgettable backdrop to your big day.
Hunter Valley, New South Wales
The famous wine country of the state boasts picturesque vineyards, clear skies and top notch services and hospitality. There is no shortage of photo opportunities or venue options in the area to suit all budgets and tastes. There are several luxury retreats to indulge including spas and salons; you can even go skydiving and ride in a hot air balloon to get a view from above.
<span data-mce-type="bookmark" style="display: inline-block; width: 0px; overflow: hidden; line-height: 0;" class="mce_SELRES_start"></span>